Bowling News
Please visit the VictoriaUSBC or Century Lanes Facebook pages
and/or websites for local updates.
Lyman and Mooney continue hot streak (June 25, 2020)
Rob Lyman was the top bowler in the Funtappers and Rolling Thunder Covid Classic this past week with great bowling. He pre-bowled and set the pace for Thursday Night with a tremendous 287 high game when he spared the first frame then rolled 10 strikes and 7 for his score. With 25 strikes in the set and the big contributing toward his total, he finished with a 736 series to take the high weekly honors. More . . .
After long layoff, bowlers excelled on opening week (June 17, 2020)
Due to COVID-19, mandatory closure of non-essential business, local bowlers were unable to participate in open play for nine weeks and league bowing for 11 weeks. More . . .
National Tournaments - Due to the COVID-19 virus the USBC has moved the 2020 Open (Reno) and Women's Championships (Las Vegas) start date for the second time. The new start date is September 12 for the Open and September 19 for the Women's. National Tournament bowlers should continue to visit bowl.com for updates regarding National tournaments.
Be sure to check out
the Victoria USBC
Facebook page
Leagues
SUMMER LEAGUES
Tuesday 7pm - Funtappers (No-Tap League)
Meeting/Begins June 2
Contact Cecilia Wilson @ 361.572.9359 for more information.

Thursday 7pm - Rolling Thunder
Meeting/Begins June 4
Contact Lori Hammack @ 361.214.0400 for more information.

Contact Century Lanes at 361.576.1166 or visit www.centurylanes.com for more information regarding leagues.
VUSBC Tournaments:
2020 City Tournament Schedules - Open / Women / Senior City Tournaments!
We hope to reschedule after fall leagues return.

2020 Tournament Results
Mixed Baker Doubles Tournament - Results (13 Entries)
1st Place Robin and Dave Fuqua 804 $335
2nd Place Chris and Septi Doering 773 $225



AWARD SCORES (2019-20) - Congratulations Bowlers!
300 Games
| | | |
| --- | --- | --- |
| Brian Hyden | 9/26/2019 | Sundowners League (1st 300 game) |
Brian Hyden - 300 ring presentation
Matthew Flores - 300 ring presentation

YOUTH
Summer Youth League - To Be Announced
Ages 5- 8 (Bumpers)
Ages 9 - 17
Call: Century Lanes (361.576.1166) for more information
Congratulations to the Fall 2019 Youth bowlers!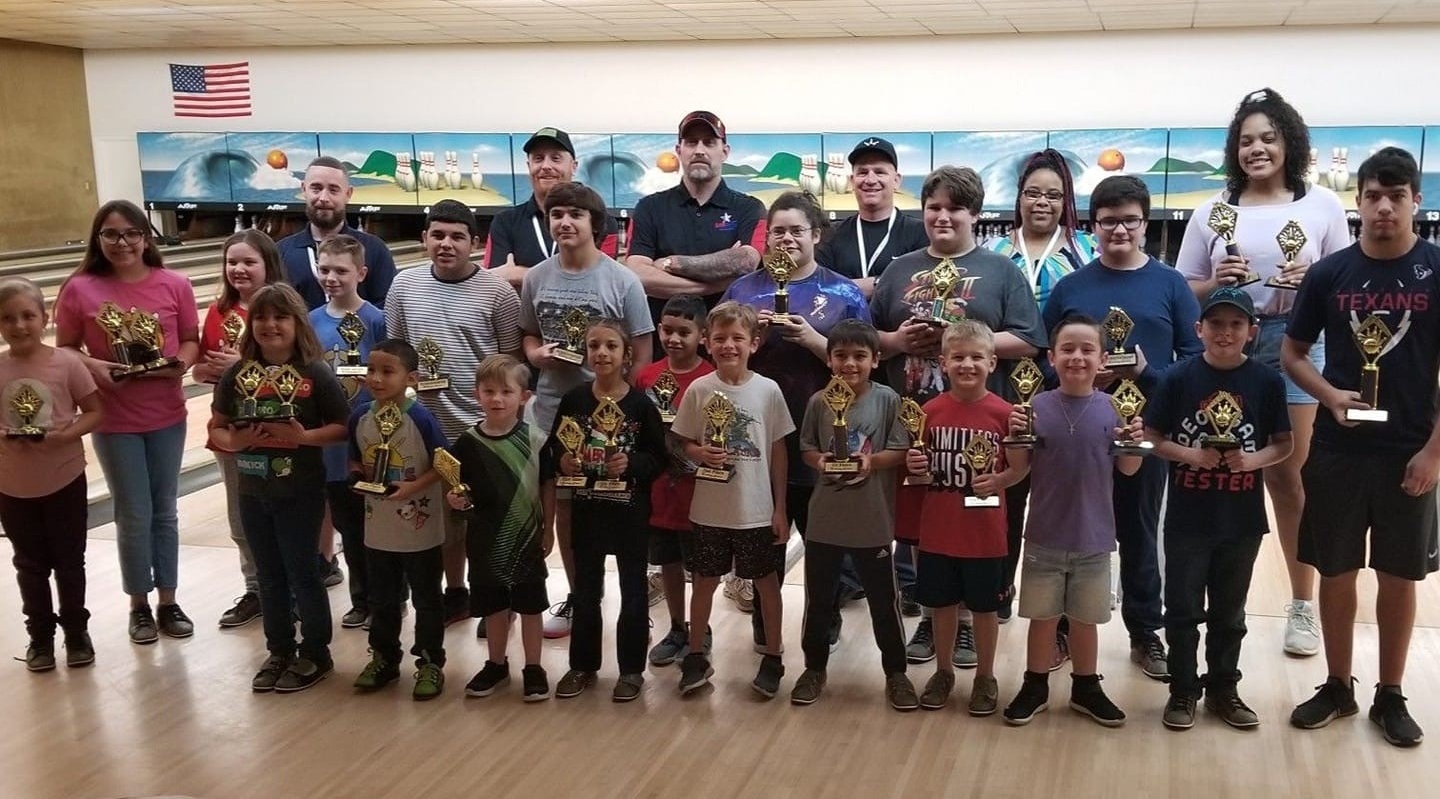 Fall 2019 Youth League & Coaches (Justin Shoup, Pat Visconti, Scott Snow, Brandon Olson, Samantha Wharton)
Everybody loves this 10 pin!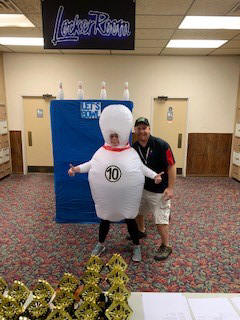 10-pin (aka Niki Visconti) & Pat Visconti
2020 Scholarship Application - Applications Closed - Check back in January for the 2021 application.
Victoria USBC Hall of Fame
2020 - The VUSBC will hold its 26th Annual Director Installation and Hall of Fame Induction Dinner on Saturday, August 8th.
2020 Hall of Fame Inductee
Tom Crowe
2019 - The VUSBC held its 25th Annual Director and Hall of Fame Induction Dinner on July 27 at Vera Cruz Restaurant. Inducted into the HoF for their bowling achievements were Ida Caballero, Trudy Wortham and the father-son duo of John P. Szilagyi and John M. Szilagyi. Thanks to Century Lanes and Mark Redding Realtor for being contributing sponsors to the dinner. Congratulations to all the new inductees.
2019 Hall of Fame Inductee Bios
Ida Caballero
John M. Szilagyi
John P. Szilagyi
Trudy Wortham

John P. Szilagyi, Trudy Wortham