Bowling News
Lyman on Target for Weekly Top Series (January 20, 2020)
During the Monday Mixed League Rob Lyman was in cruise control and enjoying each game to finish with individuals of 235, 255 and 256 to produce his highest league score locally. The end result was a 26 strike three game set with no open frames to earn the weekly honors. He told me that he felt comfortable and confident with his ball release and was zeroed into the pocket. More . . .

Mooney, Dickinson share bowling headline (January 13, 2020)
T.J. Mooney and Steve Dickinson, two of Victoria's exceptional bowlers, share the bowling spotlight this week. Mooney for posting the high series for the week and Dickinson for bowling another perfect game during Sundowners League competition More . . .
VUSBC Annual Meeting /Mixed Doubles Tournament*
Saturday, 2/22/2020
VUSBC Annual Meeting - 10:00am - By-law Changes
Mixed Baker Doubles Tournament following the meeting. Tournament Entry Form
*Tournament bowlers must attend annual meeting.

VUSBC Tournaments:
2020 Tournament Schedules - Mixed Baker Doubles / Open / Women / Senior City Tournaments!
AWARD SCORES (2019-20) - Congratulations Bowlers!
300 Games
| | | |
| --- | --- | --- |
| Brian Hyden | 9/26/2019 | Sundowners League (1st 300 game) |
Brian Hyden - 300 ring presentation
Matthew Flores - 300 ring presentation

YOUTH
Congratulations to the Fall 2019 Youth bowlers!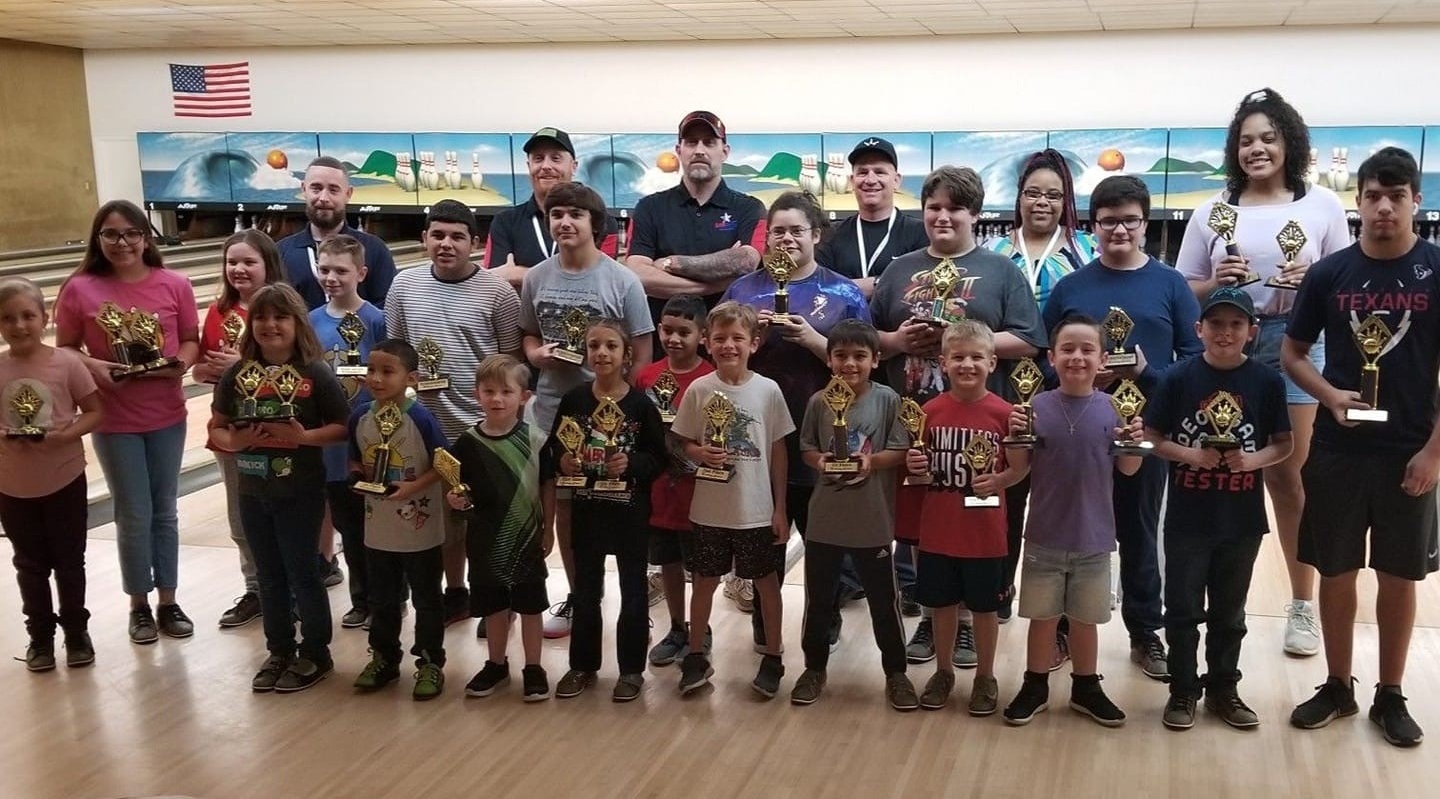 Fall 2019 Youth League & Coaches (Justin Shoup, Pat Visconti, Scott Snow, Brandon Olson, Samantha Wharton)
Everybody loves this 10 pin!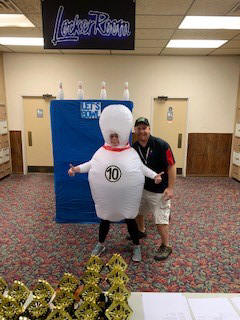 10-pin (aka Niki Visconti) & Pat Visconti
Leagues
It is not too late to join a league! Click here for a listing of the current leagues OR contact Century Lanes at 361-576-1166 (www.centurylanes.com)
Victoria USBC Hall of Fame
The VUSBC held its 25th Annual Director and Hall of Fame Induction Dinner on July 27 at Vera Cruz Restaurant. Inducted into the HoF for their bowling achievements were Ida Caballero, Trudy Wortham and the father-son duo of John P. Szilagyi and John M. Szilagyi. Thanks to Century Lanes and Mark Redding Realtor for being contributing sponsors to the dinner. Congratulations to all the new inductees.
Hall of Fame Inductee Bios
Ida Caballero
John M. Szilagyi
John P. Szilagyi
Trudy Wortham

John P. Szilagyi, Trudy Wortham