Bowling News
Matson edges Silgero for top score (November 18, 2019)
Joey Matson set the weekly bar for local bowlers during the Monday Mixed League with a 26-strike performance with only one split open in the three-game set. More . . .

Schupbach, Picard scorch pins (November 11, 2019)
Kenny Schupbach and Nick Picard were on fire during the last Monday Mixed League session, to be the front-runners in a tremendous scoring week by the bowlers. More . . .
Important Rules Changes - Effective August 1, 2019
Fall Leagues
Fall leagues are still forming! Click here for a listing of the Fall 2019 leagues OR contact Century Lanes at 361-576-1166 (www.centurylanes.com)
AWARD SCORES (2019-20) - Congratulations Bowlers!
300 Games
Brian Hyden 9/26/2019 Sundowners League (1st 300 game)
Matthew Flores 9/30/2019 Monday Mixed League (1st 300 game)
Tom Crowe 10/3/2019 Sundowners League
Nick Picard 11/4/2019 Monday Mixed League


800 Series
Tom Crowe 10/10/2019 Sundowners League
VUSBC Tournament Results:
VUSBC Open City Tournament 2019 - April 7-14 - Final Prize Listing
City Champion: Mike Stacy 2,036 (Team: 705 Doubles: 675 Singles: 656)

Open City Champion - 2019 - Mike Stacy
VUSBC Women's City Tournament 2019- April 7014 - Final Prize Listing
City Champion: Samantha Wharton 1,728 (Team: 486 Doubles: 611 Singles: 631)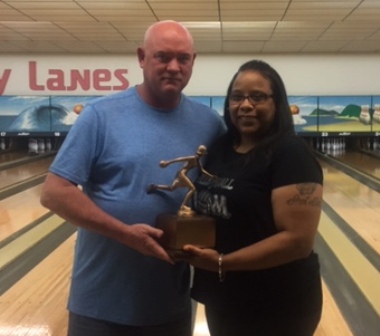 Women's City Champion - 2019 - Samantha Wharton

VUSBC Senior Tournament 2019 - April 3-6 - Final Standings
Senior All Events Champions: Jack Mitchell (Male) / Joanna McNary (Female)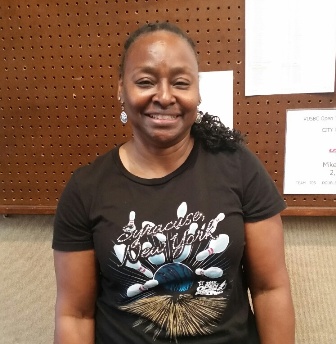 Jack Mitchell Joanna McNary
VUSBC Mixed Doubles Tournament 2019 - 2/23/2019
1st Place Justin Tweedle and Christine Speer (1,438)
2nd Place Patrick Visconti and Niki Visconti (1,376)
3rd Place Sharon Guinn and Mike Stacy (1,321)
Victoria USBC Hall of Fame
The VUSBC held its 25th Annual Director and Hall of Fame Induction Dinner on July 27 at Vera Cruz Restaurant. Inducted into the HoF for their bowling achievements were Ida Caballero, Trudy Wortham and the father-son duo of John P. Szilagyi and John M. Szilagyi. Thanks to Century Lanes and Mark Redding Realtor for being contributing sponsors to the dinner. Congratulations to all the new inductees.
Hall of Fame Inductee Bios
Ida Caballero
John M. Szilagyi
John P. Szilagyi
Trudy Wortham

John P. Szilagyi, Trudy Wortham